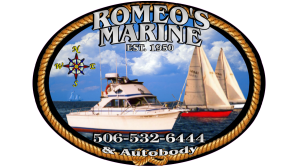 Here is a list of tasks that you can pick and choose from that you would like us to perform on your boat.
Please fill out your information in the form below … list follows below.
If you have questions or need help on a specific problem/situation while getting your boat ready to tuck away for the winter, please e-mail or give us a call. And if you see something we missed (or any errors), contact us so we can improve this list for the future.
Chin up, only 8 months to launch!
FALL LAYUP 2021
________________________
Have Great Winter… From everyone at Romeo's Marine …
When you click on send at the bottom of the page a copy of the email is automatically sent to you (you might want to check your spam box).