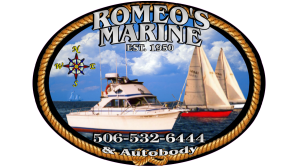 Here is a list of tasks that you can pick and choose from to help you decide what would like us to perform on your boat.
Please fill out your information in the form below … list follows below.
If you have questions or need help on a specific problem/situation while getting your boat ready to be tucked away for the winter, please e-mail or give us a call.
If you see something we missed (or any errors), contact us so we can improve this list for the future.
Chin up, only 8 months to launch!
FALL LAYUP for the season …

________________________
---
(To use the form properly you will have to download to your computer and fill it from there!)
---
Have Great Winter… From everyone at Romeo's Marine …
When you click on send at the bottom of the page a copy of the email is automatically sent to you (you might want to check your spam box).
BEFORE YOU RESEND THIS FORM PLEASE GO CHECK YOUR EMAIL (MAYBE IN YOUR SPAM)!

AVANT D'ENVOYER CETTE FORMULE À NOUVEAU SVP VÉRIFIÉ VOTRE COURRIEL (PEUT-ÊTRE DANS LES INDÉSIRABLE)!