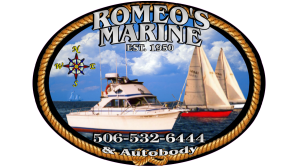 HAPPY DAYS ARE HERE AGAIN ?? !! SPRING COMMISSIONING:
You can make two assumptions when getting your boat ready for launch:
Your To-do list will end up approximately three times longer than you expected.
It'll all take twice as long as you planned.
Both are especially likely to come true if you were not able to do a thorough de-commissioning last fall. Most boaters have a good To-do list of routine tasks before launch; for those who may not, there is a general checklist for both power and sail below. If you have questions, suggestions, or corrections, or need help on a specific problem/situation while getting your boat ready, please e-mail us.
________________________
Have Great Summer Boating Season :)… From everyone at Romeo's Marine …
When you click on send at the bottom of the page a copy of the email is automatically sent to you (you might want to check your spam box).
BEFORE YOU RESEND THIS FORM PLEASE GO CHECK YOUR EMAIL (MAYBE IN YOUR SPAM)!

AVANT D'ENVOYER CETTE FORMULE À NOUVEAU SVP VÉRIFIÉ VOTRE COURRIEL (PEUT-ÊTRE DANS LES INDÉSIRABLE)!
---